Recycling & Disposal
E
-Scrap is committed to providing communities in South Florida with safe, cost-effective solutions for electronic waste recycling and disposal. Our 50,000-square-foot facility with 6 dock-height bay doors, specialized equipment and trained personnel enable us to handle several thousand tons of obsolete electronics annually.
Details
.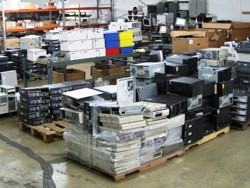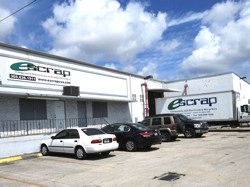 Public Drives
Since 2001,
E
-Scrap Inc. has been serving South Florida communities by helping counties, cities and other municipalities conduct public collection drives to properly dispose of obsolete electronic equipment.
Details
.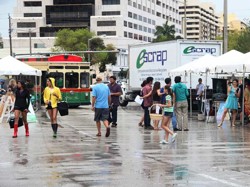 Fluorescent Lamps
Industrial recycling of spent fluorescent, any other lamps, ballasts and capacitors, include all type of straight lamps, U-bend, circular and CFLs, HID, HPS, LPS, MHL or MVL, neon, UV, halogen, flood or incandescent and mercury bearing devices.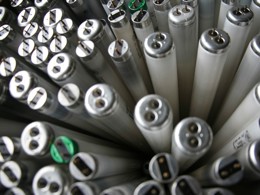 View Process
Batteries
Recycling of all and any type of batteries, i.e. commercial and industrial, such as: alkaline (A3, AZ, C+D), dry and wet lead acid, lithium, lithium-ion, magnesium, nickel cadmium, nickel metal, silver oxide, silver zinc and any industrial battery from automotive, aircraft, aerospace, laboratory, marine and special purpose batteries.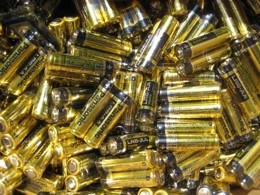 View Process
Inventory
We offer a constantly changing supply of electronics for sale including computers, tablets, notebooks and LCD-monitors.
Details
.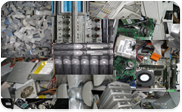 ITAM
ITAM, our IT Asset Management program helps CFOs gain a greater Return-On-Investment (ROI) by assessing the potential residual value of computers, notebooks, LCD-monitors and other electronic equipment in working condition.
Details
.